Many ups and downs in battle against 377
January 11, 2018 / Pahichan Reporter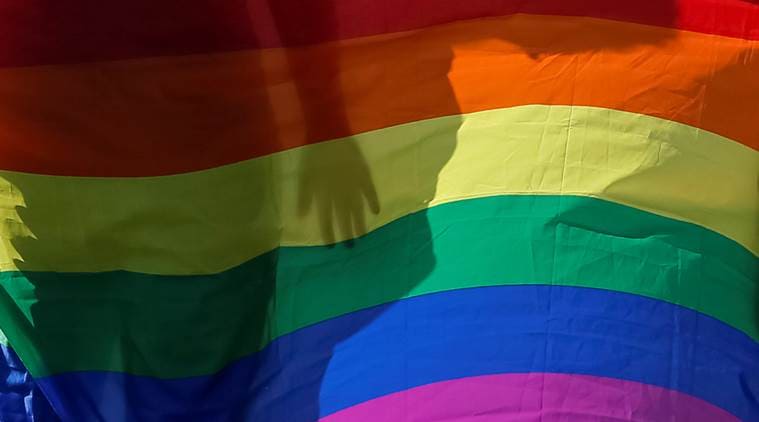 A three-judge Bench of the Supreme Court on Monday decided to revisit the court's December 2013 order that upheld the constitutional validity of IPC Section 377, which criminalises consensual same-sex relations. The order (Navtej Singh Johar & Ors vs Union of India case) invoked the court's verdict in Justice K S Puttaswamy (Retd) & Anr vs Union of India & Ors — the so-called Right to Privacy judgment of August 24, 2017. The history of the legal struggle against IPC Section 377, the discriminatory British-era law whose relevance in the modern age is widely questioned, is over two decades old.
The 90s: AIDS Bhedbhav Virodhi Andolan vs Union of India (Delhi High Court)
The first legal challenge to Section 377 grew out of concerns over male sexual health and HIV/ AIDS. After Kiran Bedi, then the superintendent of Tihar Jail, refused to allow health workers to distribute condoms to male inmates, the NGO AIDS Bedhbhav Virodh Andolan (ABVA) filed a petition for the repeal of section 377. The organisation, however, failed to follow through with the petition, leading to it being dismissed in 2001. But the initiative set the ball rolling.
Earlier in 1991, the ABVA had published Less Than Gay: A Citizens' Report on the Status of Homosexuality in India, the first detailed advocacy of gay rights in the country. The report, which pointed out that India had "tolerated same-sex eroticism for centuries", made a demand to "recognise the right to privacy as a fundamental part of the citizen's right to life and liberty, including the right to his or her sexual orientation" — words that would find an echo in the Right to Privacy judgment over a quarter century later. The 70-page document noted that English law did not criminalise lesbianism — not because it condoned it, but because it denied female sexuality all together and, later, because it was felt that outlawing it would only make more women aware of lesbianism. Section 377 punishes "carnal intercourse against the order of nature" — thus, it is the act of sodomy that is outlawed, and not gay sexual orientation itself.
Naz Foundation vs Govt of NCT of Delhi & Ors (Delhi High Court)
This case, filed in December 2001, is often cited as the first proper challenge to Section 377. Like ABVA, Naz Foundation, too, was working on sexual health interventions for men having sex with men (MSM) when it filed its PIL in Delhi High Court. Three years later, a two-judge Bench of Chief Justice B C Patel and Justice Badar Durrez Ahmed dismissed the petition on the grounds that there was no cause for action, terming it as a mere academic challenge to the constitutionality of a legislative provision. A review petition was filed, which, too, was dismissed.
The petitioners then filed a special leave petition (SLP) before the Supreme Court, which reinstated the case in the High Court on the grounds that an issue of public interest was involved, which should be entertained. In 2006, Voices against 377, a coalition of gender and child rights groups, became an intervening party to the petition.
Around the same time, the Ministry of Home Affairs under Shivraj Patil and the National AIDS Control Organisation (NACO) under the Minister for Health and Family Welfare Dr Anbumani Ramadoss, filed separate and contrarian affidavits — the former against the decriminalisation of IPC 377; the latter arguing that criminalisation impeded the efforts to control HIV/AIDS.
On July 2, 2009, in a historic judgment, a division Bench of the Delhi High Court comprising Chief Justice Ajit Prakash Shah and Justice S Muralidhar said: "We declare that Section 377 IPC, insofar it criminalises consensual sexual acts of adults in private, is violative of Articles 21, 14 and 15 of the Constitution". However, the court ruled, "the provisions of Section 377 IPC will continue to govern non-consensual penile non-vaginal sex and penile non-vaginal sex involving minors".
Suresh Kumar Koushal & Anr vs Naz Foundation & Ors (Supreme Court)
Koushal, a Delhi-based astrologer, and a few others, challenged the Delhi High Court order in the Supreme court the same year. On December 11, 2013, a two-judge Supreme Court Bench of Justices G S Singhvi and S J Mukhopadhaya held that IPC 377 "does not suffer from the vice of unconstitutionality and the declaration made by the Division Bench of the High court is legally unsustainable". The court left it to Parliament to "consider the desirability and propriety of deleting Section 377 IPC from the statute book or amend the same", if it so wished. The High Court had "overlooked that a minuscule fraction of the country's population constitute lesbians, gays, bisexuals or transgenders and in last more than 150 years less than 200 persons have been prosecuted", the SC said.
Review petitions filed by Naz Foundation, the union government, and others in 2014 were quashed by the SC. In February 2016, a curative plea was referred to a five-judge Bench.
The Right to Privacy judgment (Supreme Court)
In its unanimous verdict, a nine-judge Bench of the Supreme Court demolished the "minuscule fraction" argument of the 2013 ruling, saying that "sexual orientation is an essential attribute of privacy". It said that "the invasion of a fundamental right is not rendered tolerable when a few, as opposed to a large number of persons, are subjected to hostile treatment".
In its judgment in National Legal Services Authority vs Union of India & Ors on April 15, 2014, a Supreme Court Bench of Justices K S Radhakrishnan and A K Sikri, directed the union government to declare transgender persons as 'Third Gender', and said that they would have all rights of marriage, inheritance, and reservation under the OBC category. The Transgender Persons (Protection of Rights) Bill, 2016 was a result of this order. A parliamentary panel criticised the government's watered-down Bill, remarking: "While there is no shame in being gay, lesbian, bisexual, transgender or intersex of even straight, there is most certainly shame and dishonour in being a homophone, a transphobe and a bigot."
Navtej Singh Johar and Ors vs Union of India (Supreme Court)
In June 2016, Navtej Singh Johar, a Sangeet Natak Akademi awardee Bharatnatyam dancer, and four others, all members of the LGBTQI community themselves, filed a writ petition in the Supreme Court challenging IPC 377 (The Naz Foundation case was a PIL.) It was in this case that a three-judge Bench of Chief Justice of India Dipak Misra, and Justices A M Khanwilkar and D Y Chandrachud noted that "a section of people or individuals who exercise their choice should never remain in a state of fear". The Bench ruled that the decision in Suresh Kumar Koushal needed to be reconsidered, and referred the matter to a larger Bench, to be constituted by the CJI.
Copy : http://indianexpress.com